2PEAK developed a feature that allows you to automatically adjust your cycling power zones. When you opt into this feature in your settings, your training zones will constantly be adjusted based on your workouts automatically. 
Turn on the feature here under Settings > 2PEAK system settings and check the box to allow your training zones to be automatically updated by 2PEAK.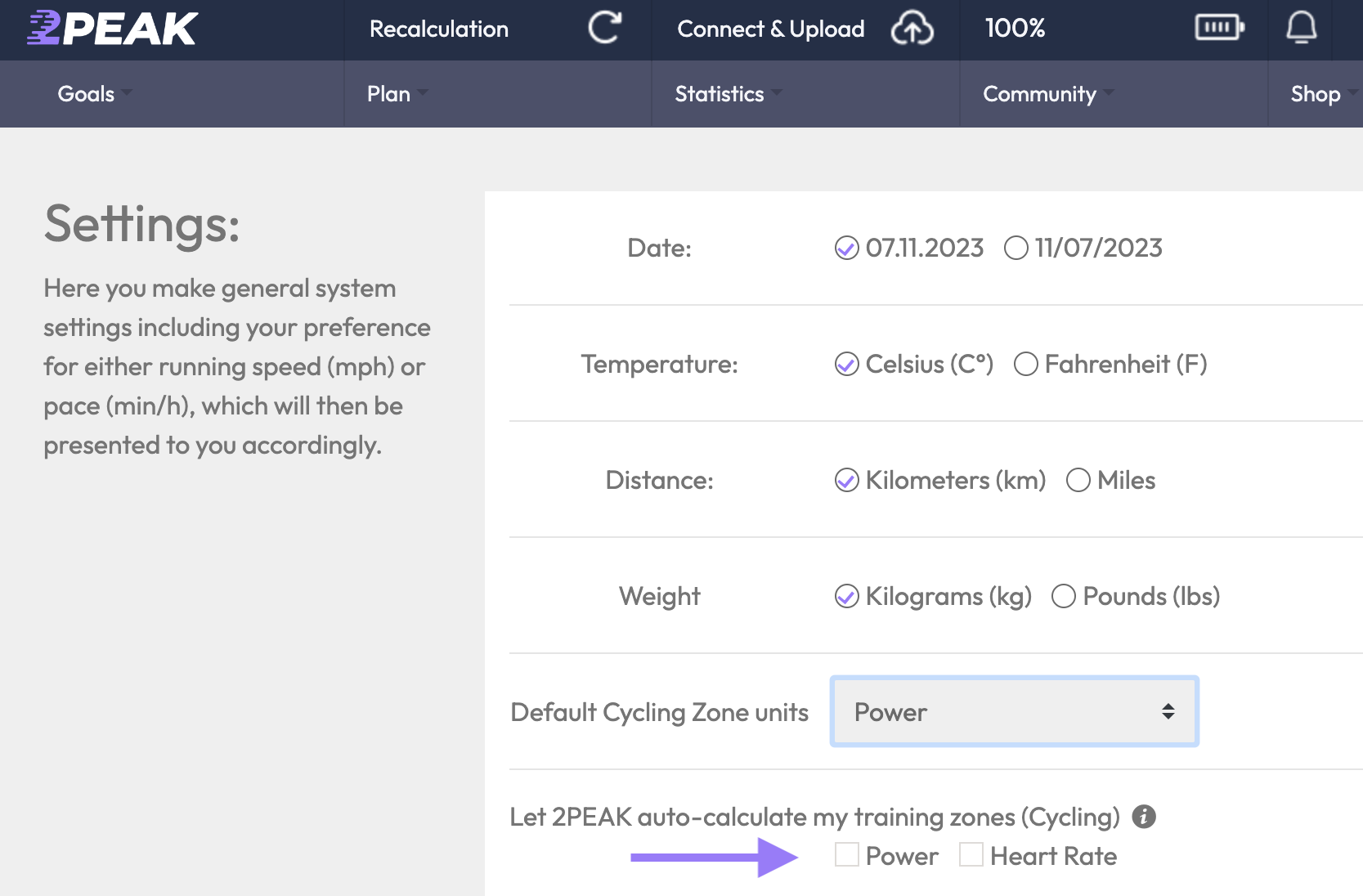 As shown in a recent study from the Journal of Science & Cycling, your power zones can be determined from training and racing data. This new feature ensures that your power zones are always as accurate as possible.
When enabled, 2PEAK uses your cycling performance data to automatically determine your training zones by power and update them. This allows your training zones to always be current and reflect your current fitness. As you improve through training or fall back due to an injury or some other break, this will be reflected in your results and the system will automatically adjust your training zones. This will ensure that your training is best suited to your individual strength at all times.
The initial requirement for 2PEAK to determine automatically your training zones is that you have uploaded at least 15 files with power data from the last 90 days. Please note that we can also take over 90 days of training data from Garmin or Strava if you have given us permission through the connection. However, this is not possible with other platforms.
Note also that your training zones will only be calculated correctly if your files contain either maximum values in the duration of 2 to 15 minutes and/or several intervals of the mentioned duration as instructed by 2PEAK.
If you do not turn on this feature in your settings, your training will continue to be based on the training zones that you entered manually.
You will be able to track your progress graphically as you train on the training zones page.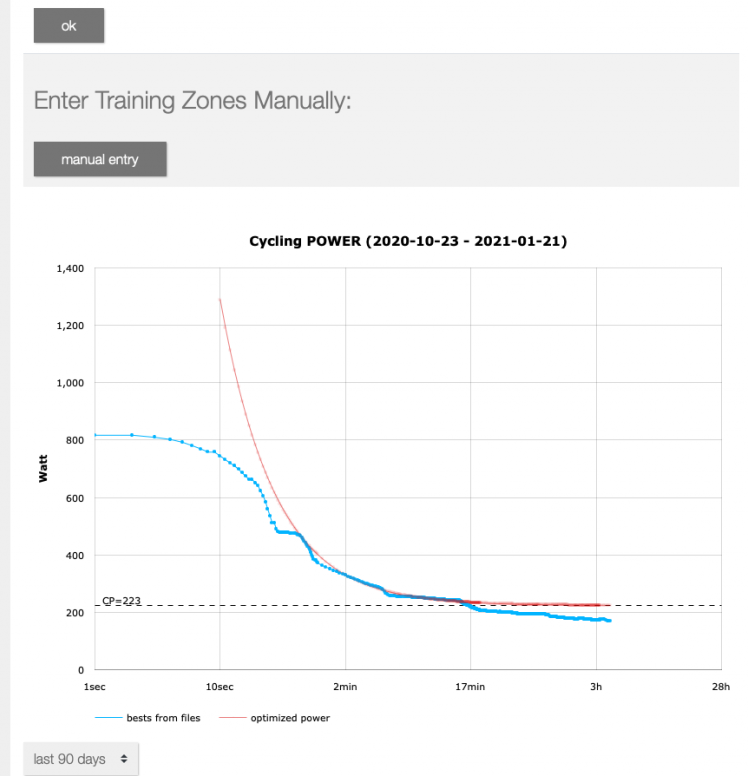 Please contact support if you still see 'discrepancies' or non-plausible results.