Everyone is still talking about carbon shoes. What are the benefits of carbon shoes for me as a 2-h half marathon runner?
Fast, but not for everyone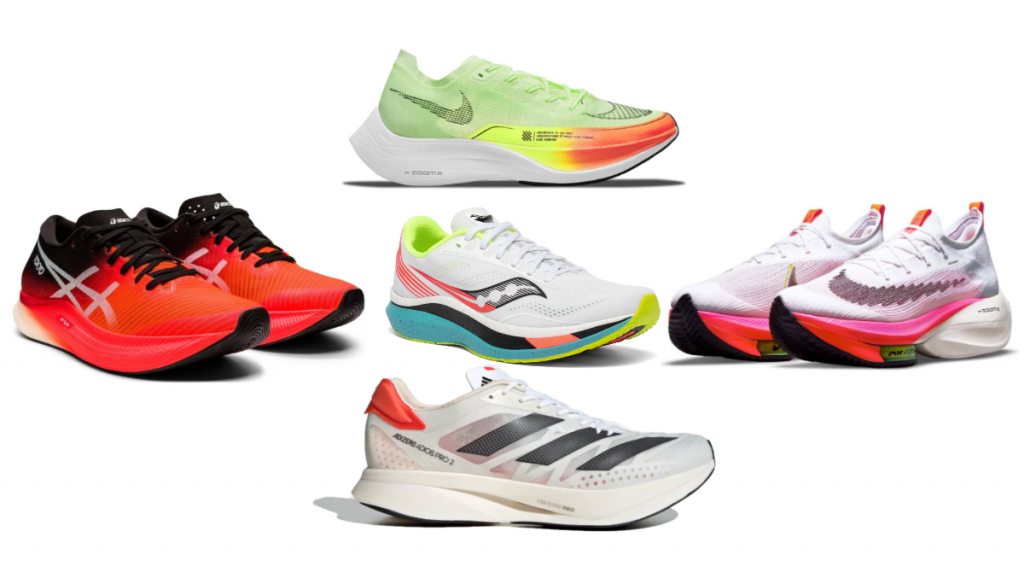 Yes, carbon shoes have indeed taken running to a new level. And they not only lead top athletes to faster times, but amateur runners also benefit from the catapult effect. Various independent studies support the claims that these shoes are faster. But watch out, because carbon shoes also pose risks. While the stress points of normal racing shoes are mainly in the Achilles tendon, calf and knee area, the stresses when wearing carbon shoes are much higher in the hip and lower back area.
Therefore, you should only use carbon shoes in doses and specifically for faster training and competitions. By the way, these shoes have an effect on running economy and not on running speed. You burn fewer calories at the same speed and can therefore keep up the pace for longer, which of course means a faster running time.
However, depending on running technique, running style, core and pelvic strength, the effects of carbon shoes have different effects on running performance for each runner. Therefore, it is not possible to predict how fast you can now run the half marathon distance with a carbon shoe. Used wisely in training and in shorter races, such shoes should give you confidence. However it is possible that they do not improve your time that much. In that case, I would rather go for a model that guarantees the necessary support even towards the end of the race. What always helps to become faster: one more training session per week!
Text from FITforLIFE– This blog post was provided to us by the Swiss magazine FIT for LIFE. If you want to read regularly informative knowledge articles in the field of running and endurance sports, click here.
You could also be interested in this test of some carbon shoes from different brands we did to see how they compare to one another.