2PEAK training sessions can seamlessly be added in to your zwift indoor cycling account. You can then select your 2PEAK workout within Zwift and get your planned training session exactly right. Follow these steps to import 2PEAK workouts to Zwift.
Step 1: Export your training from 2PEAK
On the web version of 2PEAK you can select any cycling training session and export it to Zwift. Simply click on the desired training sessions and then click "Export to Zwift".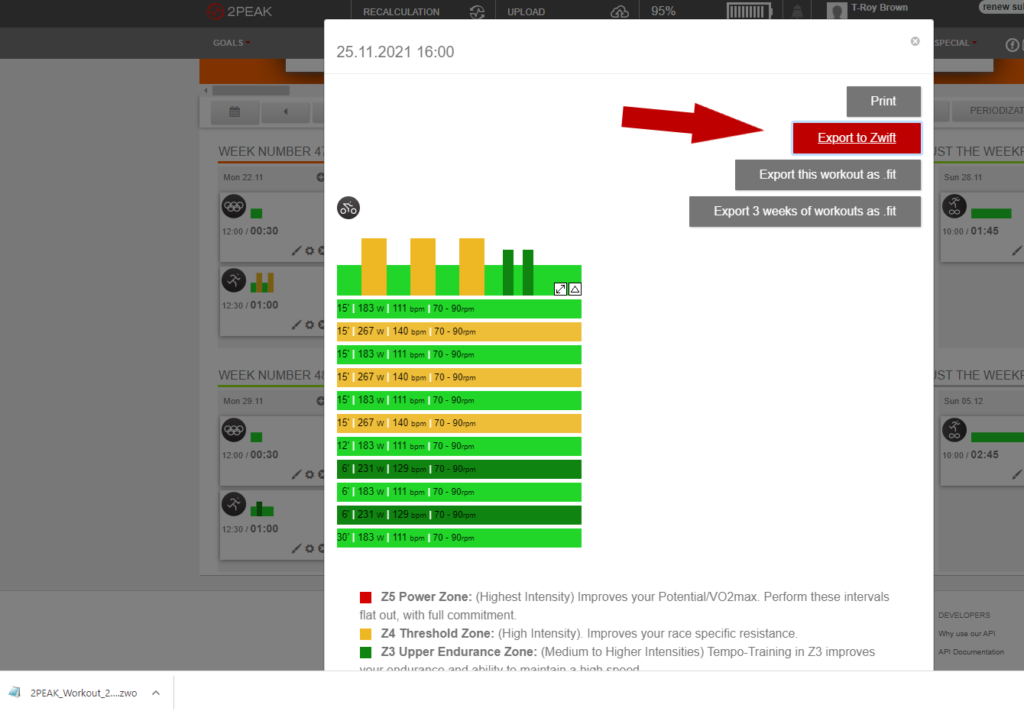 Once you have clicked "Export to Zwift" a file with the training will appear in your downloads. The file type is .ZWO and will be called 2PEAK Workout (Date and Time).
It can but does not necessarily have to be shown as an indoor cycling training in 2PEAK. This allows you to do planned outdoor training sessions on Zwift if weather or other circumstances prevent you from riding outside.
Step 2: Move file to Zwift
When you downloaded Zwift on your mac or PC a folder was automatically created in your documents folder called "Zwift". If you do not have this folder for whatever reason, uninstall and reinstall zwift so this folder is created. Within the Zwift folder there is a workout folder and a folder with your unique zwift number. Move the workout that you have downloaded from 2PEAK into this folder.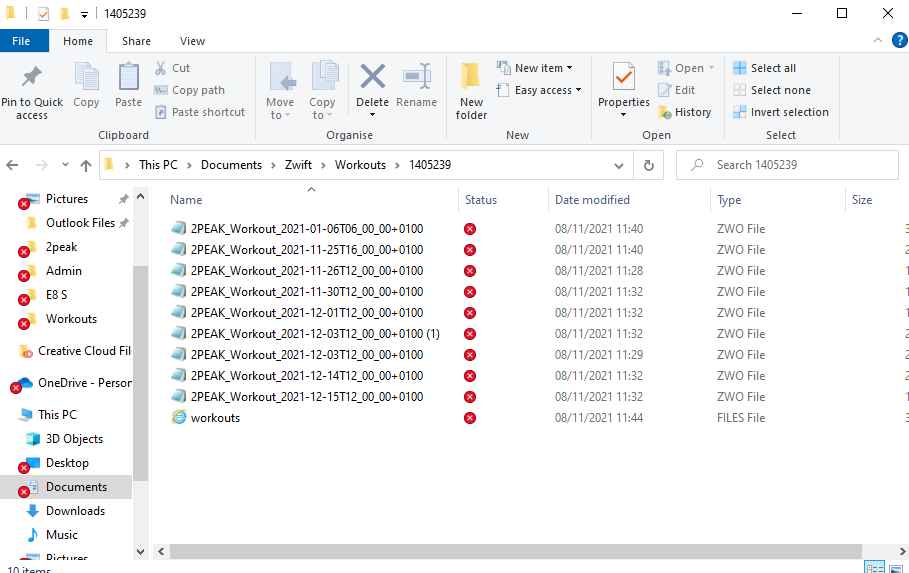 Any .zwo files moved to your Documents\Zwift\Workouts\<<Numeric Zwift ID>> folder will be added to your custom workouts menu the next time you launch the game.
Step 3: Find your 2PEAK workout in Zwift and start riding
Once you launch the game, select training under ride type.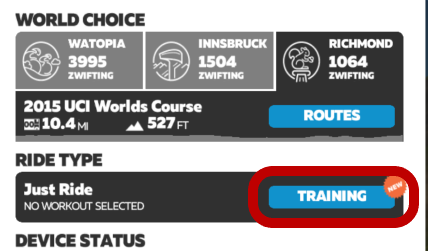 Scroll to your "Custom Workouts" and find which workout you want to do. Once you have selected the proper workout, click workout and start your training.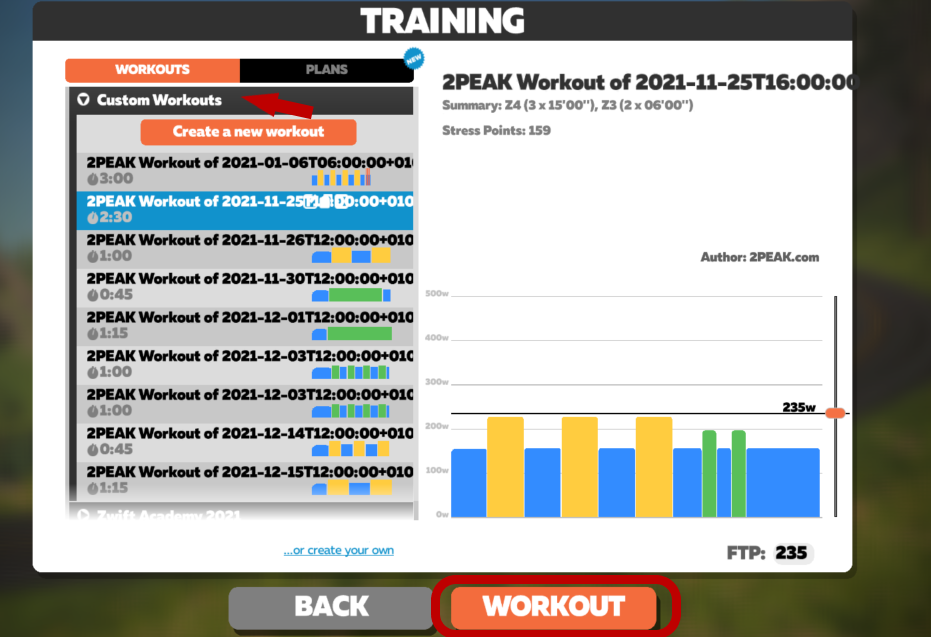 Troubleshooting
If your 2peak workouts are not showing up in Zwift make sure you've done the following things:
Downloaded the correct file type .ZWO as shown in step 1
Moved the relevant .ZWO files into the correct folder as shown in step 2
That you are in the "custom workouts" section in zwift
If workouts do not show up immediately in zwift after adding them, close and relaunch zwift
You can also download several cycling workouts and move them all at once to your Zwift folder. The default name is 2PEAK workout then date and time as shown above, but you can change this file name if you would like. This process is only possible on the web version of 2PEAK and can not be down with the app.
You can also see these instructions from Zwift. Or maybe you are interested in our do's and don'ts for indoor cycling platforms or our indoor cycling tips.