Practicing alternative sports helps you learn new movement patterns, adds variety and reduces the risk of injury.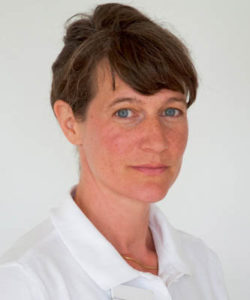 Author:
Cornelia Caviglia, physiotherapist Msc, sports physiotherapist ESP, responsible for quality Medbase Group.
For triathletes, there is nothing better than swimming, cycling and running. In the training phase before a competition, it makes sense to focus on this.
In less intensive phases, however, it is worth challenging yourself in a different way than you are used to, for example with rowing, climbing, Pilates, aerobics, rollerblading or skating, cross-country skiing or dancing. This provides variety for your mind and body. The broadest possible range of movement and many well-trained muscles also reduce the risk of injury – and it's fun to try something new and unfamiliar anyway.
Sports with a high risk of injury are unsuitable
You shouldn't miss out on training in the gym anyway. There you can not only improve your strength, but also your coordination. You can train, specifically for your sport, the muscle groups you need. This means improving muscle endurance or speed or building up muscle mass. This can also be useful for endurance sports. In addition, strength training can build up muscle groups that are lacking in your sport.
On the other hand, sports with a high risk of injury, such as rugby or boxing, are rather unsuitable.
Performance diagnostics at Medbase
The sports scientists and sports physicians at Medbase check your performance level with an endurance test. Based on this, they explain to you in a clear and uncomplicated way how you can optimally incorporate the results into your training. Book now
Practice something different during the holidays
By becoming "polysporty", you bring variety into your everyday life, address your habitual movement patterns and prevent deficits. A rich repertoire of movements helps prevent injuries, because each sport uses slightly different muscles.
Cross-country skiing, for example, requires different muscles than triathlon. In the classic style in particular, you strengthen your core muscles, which will help you afterwards – and not only – when running. In rowing, on the other hand, you train basic endurance as well as strength and coordination in the entire musculoskeletal system.
Holidays are also a good time to break out of the usual sports routine: How about a windsurfing course, for example? But don't forget one basic principle in the midst of all this training: take a break once in a while.
WHO IS MEDBASE?

Medbase is the largest multidisciplinary sports medicine network in Switzerland and offers specialised sports medicine services for athletes, clubs and sports associations at all levels of activity in the areas of sports medicine, sports physiotherapy, performance diagnostics and training advice.