The impact of the coronavirus has extended far beyond those who have become infected and has changed how everyone lives their day to day life. In these unfamiliar times, amid a global pandemic, it is important to remember that we will get through this and amazing things can still be accomplished. 2PEAK teamed up with orienteering world champion Matthias Kyburz setting out to prove this by breaking the 50 kilometer treadmill world on Thursday April 16th record while helping raise money to for the COVID-19 crisis.
50K Treadmill World Record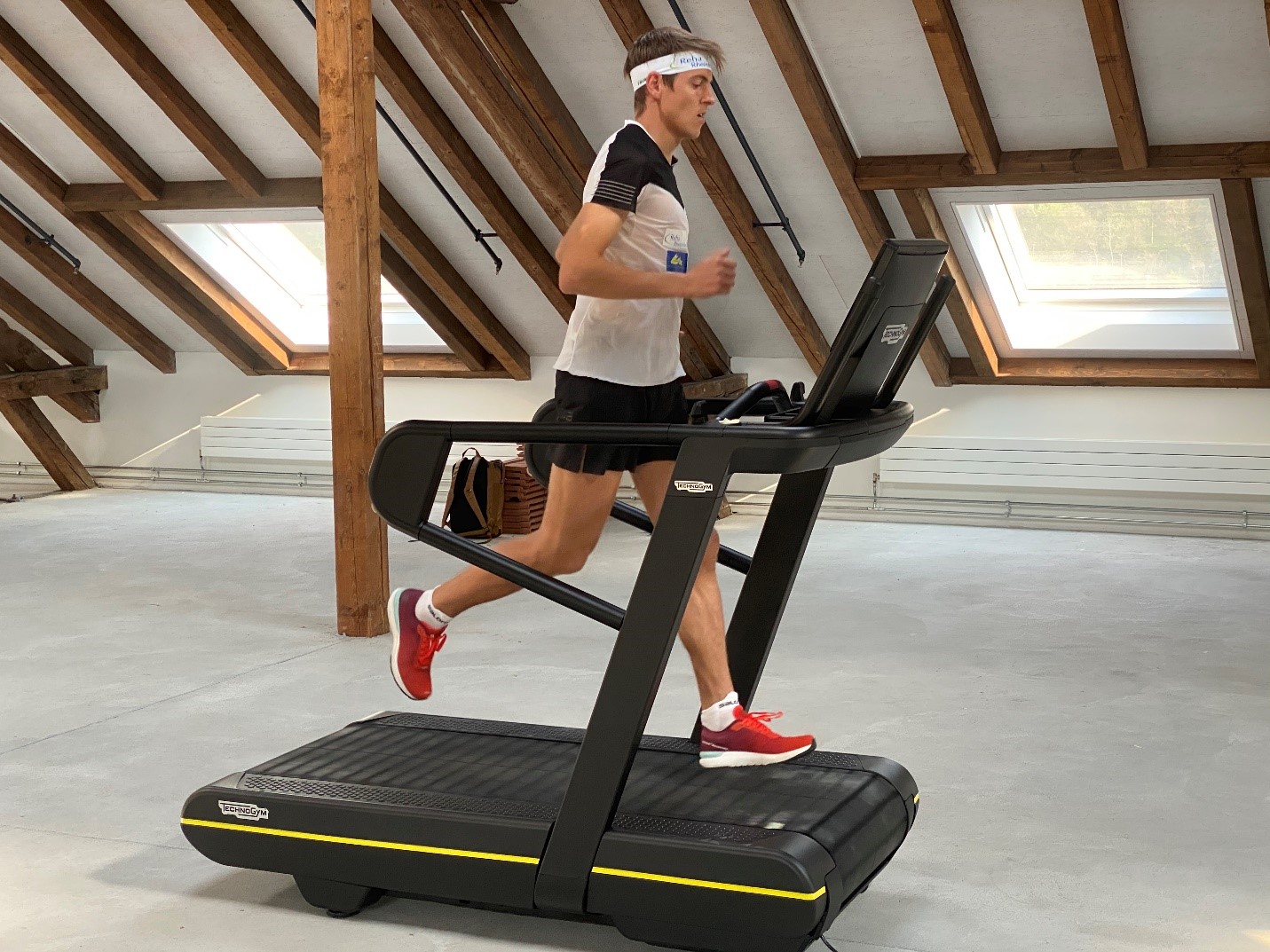 Few athletes even dare to run an ultra marathon indoors as it is particularly challenging to push yourself so hard outside of a race setting with static surroundings. Despite the tremendous level of difficulty surrounding this challenge, a select few elite endurance athletes have taken it on and set some impressive marks. The 50k treadmill world record has already been beaten 2 times in 2020 most recently in February by German distance runner Florian Neuschwander who ran 50K in an unbelievable 2:57:25, beating the previous record by a minute and a half. Kyburz plans on bettering this mark once again.
How fast is a 50K in 2:57:25 really?
To put in to perspective exactly what it means to run at the current record pace lets look at what this really means. A 2:57:25 50K is an average pace of 17 kilometers per our or approximately 3:33 per kilometer. This pace over the following shorter distances would produce the following results:
10K – 35:17
Half Marathon – 1:14:28
Marathon – 2:28:56
Achieving these marks across these shorter distances is impressive in itself and to push this beyond the marathon to 50K is nothing short of amazing!
About Matthias Kyburz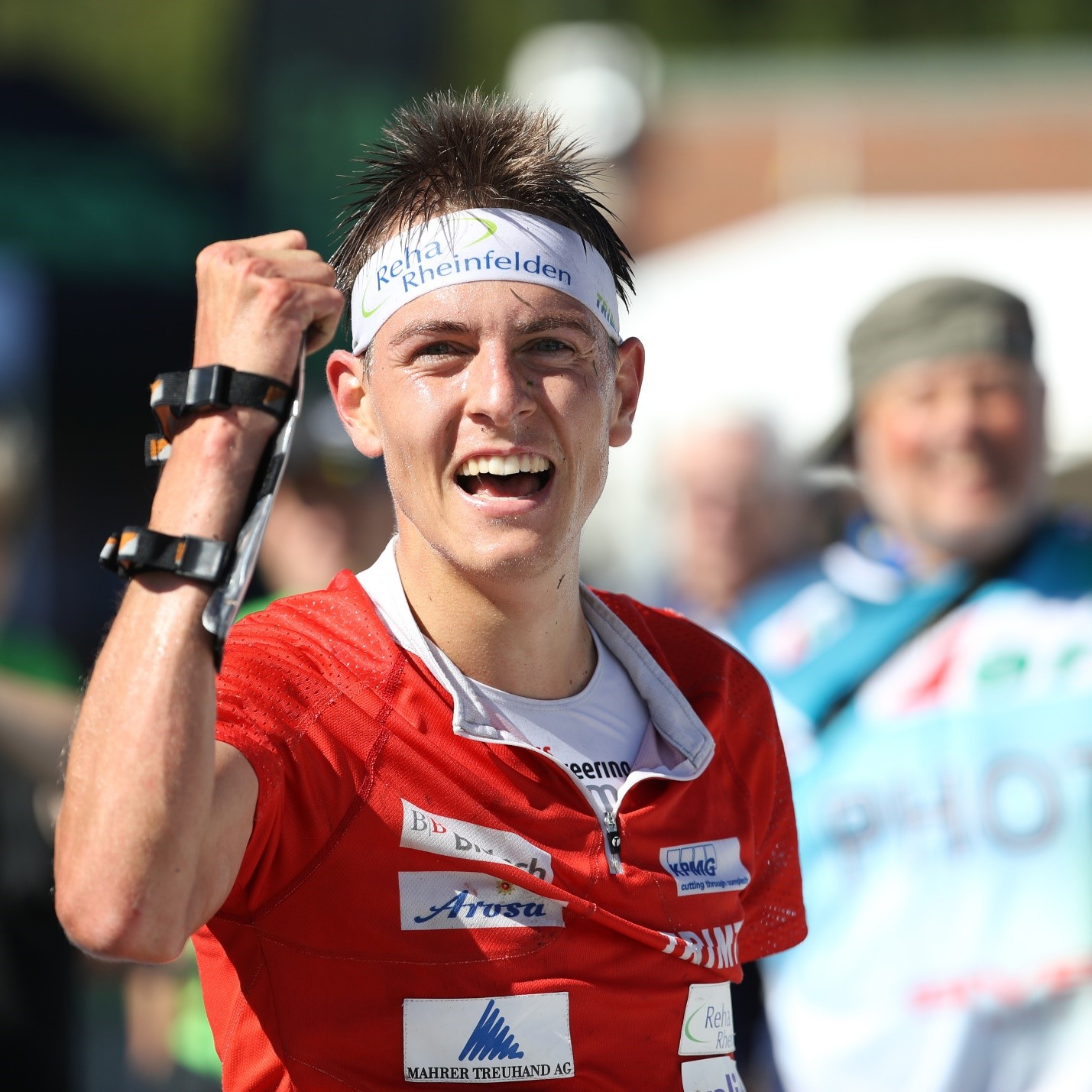 Matthias Kyburz is the multi time orienteering world champion from Switzerland. He has had success in orienteering across all distances including world gold medals in relay, sprint and middle distance orienteering. To date he has 4 world champion titles, 5 overall world cup wins, 5 European championship titles, 21 World Cup victories and 13 Swiss champion titles. More in depth details can be found here.
Kyburz is in his top form after winter training and with the cancellation/postponement of the events he had planned and the changes required in everyone's daily life and training, he decided to take on this record as a unique challenge.
See here in his own words.
Fundraising to fight Coronavirus
Coronavirus has impacted all of us in many ways not least of which is financially. Kyburz will be making this record attempt on Thursday April 16th which is National Solidarity Day in his home country of Switzerland. So in addition to having the goal of helping inspire you to stay fit and accomplish great things in spite of the adversity we are all currently facing, we will be collecting pledges for donations helping individuals and families in Switzerland who are bearing the brunt of the virus's health-related, social and economic impacts.
If you are inspired by this and have the means you can pledge a fixed amount or a variable amount based on how much he is actually able to break the record. more details and pledges can be made here.
How to see the record
The attempt will go down on Thursday April 16th starting at 17:30 Central European time. We will be streaming it live on our Facebook so you can tune in and add some excitement to your quarantine life. We will also have live commentators, guests and will field questions from the audience. So join us and share with your friends!