Your personal training plan revolves around your goals and the races you have planned. Setting this up properly is crucial to make sure you have the best training plans and results from 2PEAK. Here is a guide for how your races should be added and set up so that you have the optimal training plan to achieve your goals.
Adding Races to Your Plan
2PEAK Web
On the web application under the Goals drop down menu, select "Races & Goals" to see your scheduled races. If you do not have anything scheduled, you have the option to either schedule a race manually or select a race from our race calendar.
To schedule a race manually, select the sport (eg. Triathlon, Running, Cycling)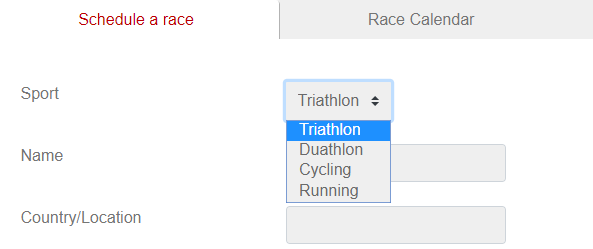 Under type of race select the distance/type of race this is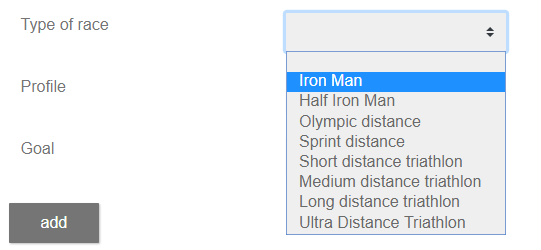 Determine if this is a main race, B race or a training race. This selection is very important because your schedule is built around peaking for your main race. A training race is treated as a training and does not impact your schedule but Main races and B races do.

It is important to not put these races too close together to allow enough time for recovery. There are important preparation phases (4 weeks before and 2 after a main race) in which your time budget or schedule changes can not be considered, without putting at risk key elements of your race preparation. 2PEAK will overwrite such requests and propose a plan that keeps you on target for your main race. If you try to plan races in this way on the web 2PEAK will give you a warning.

More details on what the different priority races mean and how to plan your race schedule can be found here.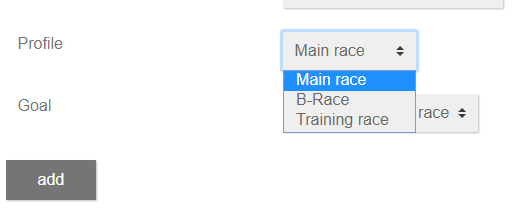 finally fill out the name, date, and course details including goal times as shown in the menu and click "add".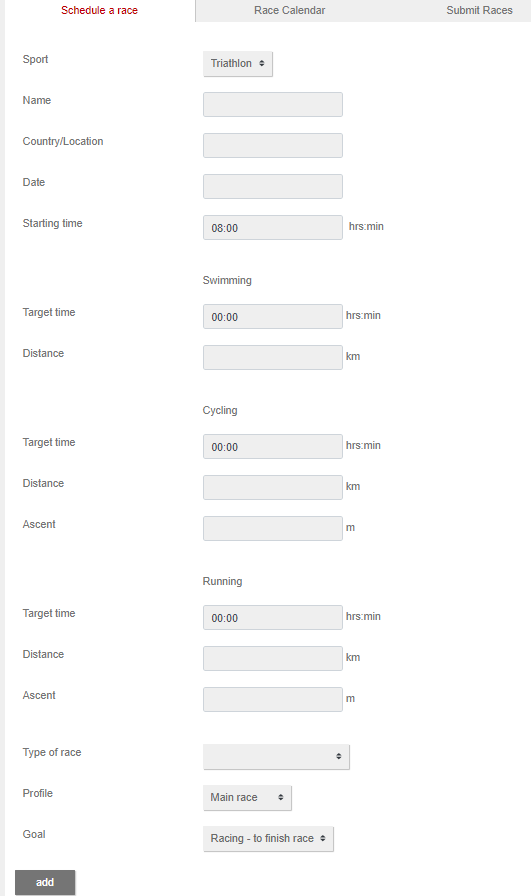 2PEAK App
Adding a race through the Application for ios or android is just as simple following the same steps above.
From the main menu select "New Race"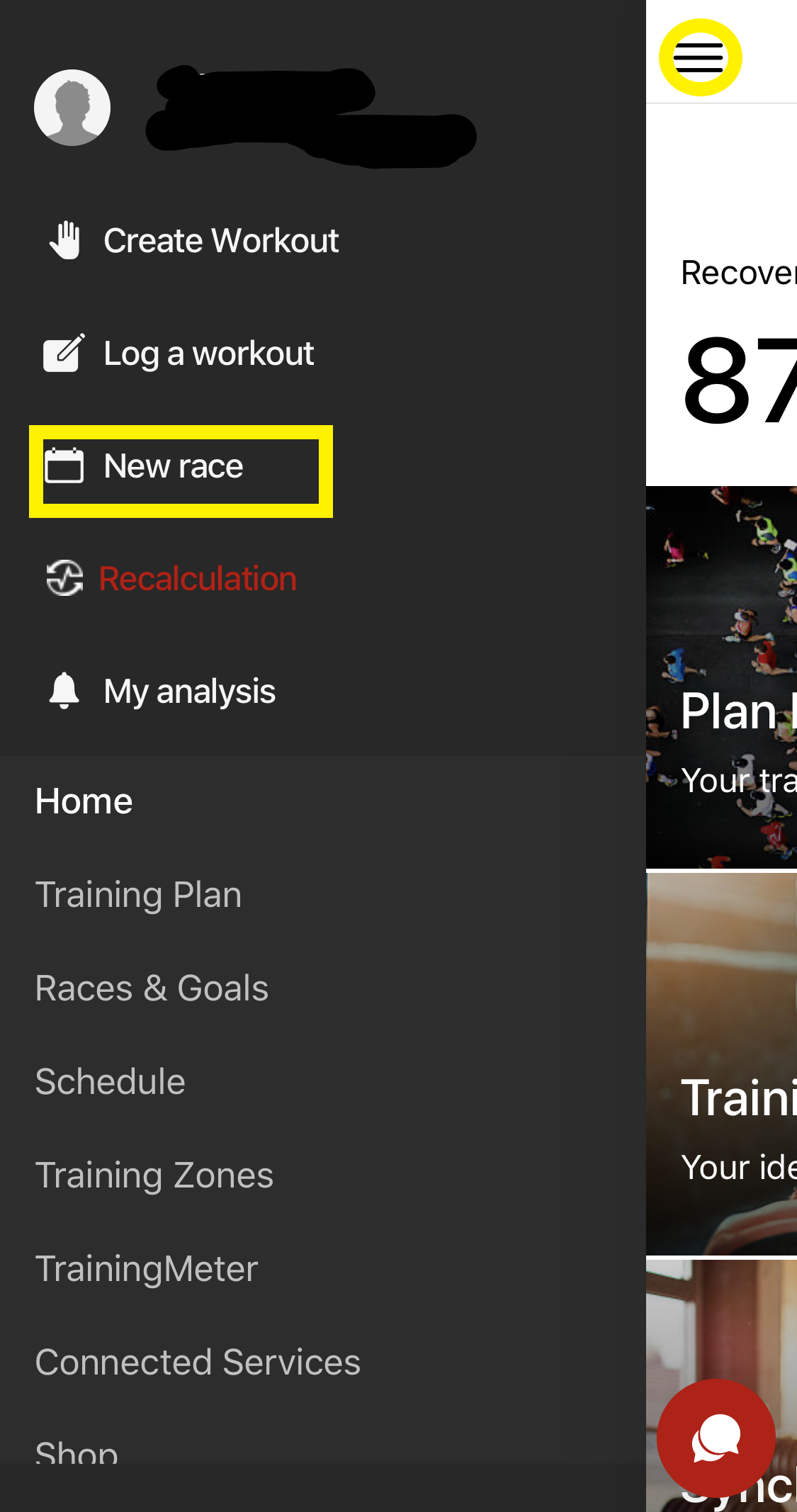 Select the sport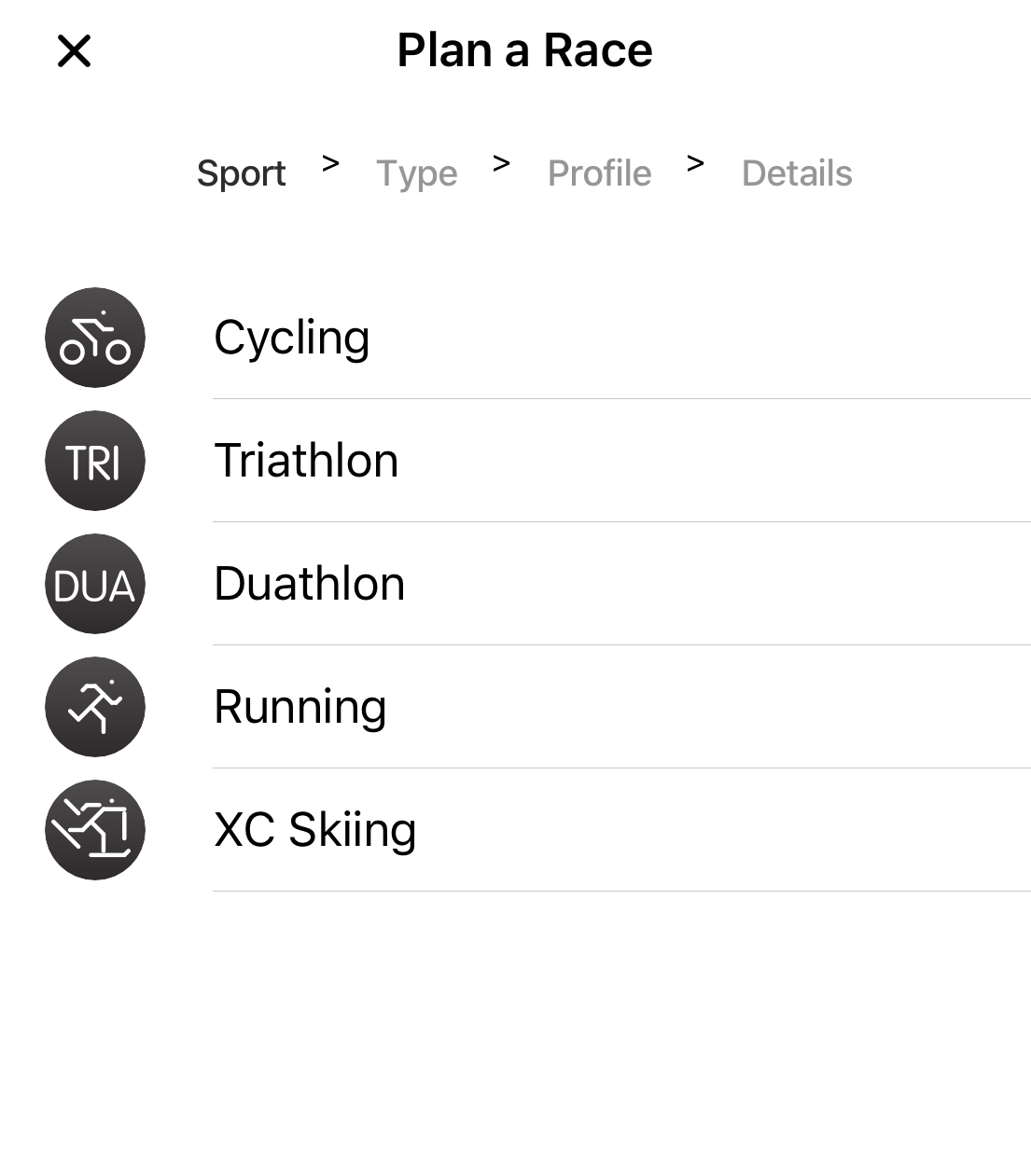 Select the distance/type of race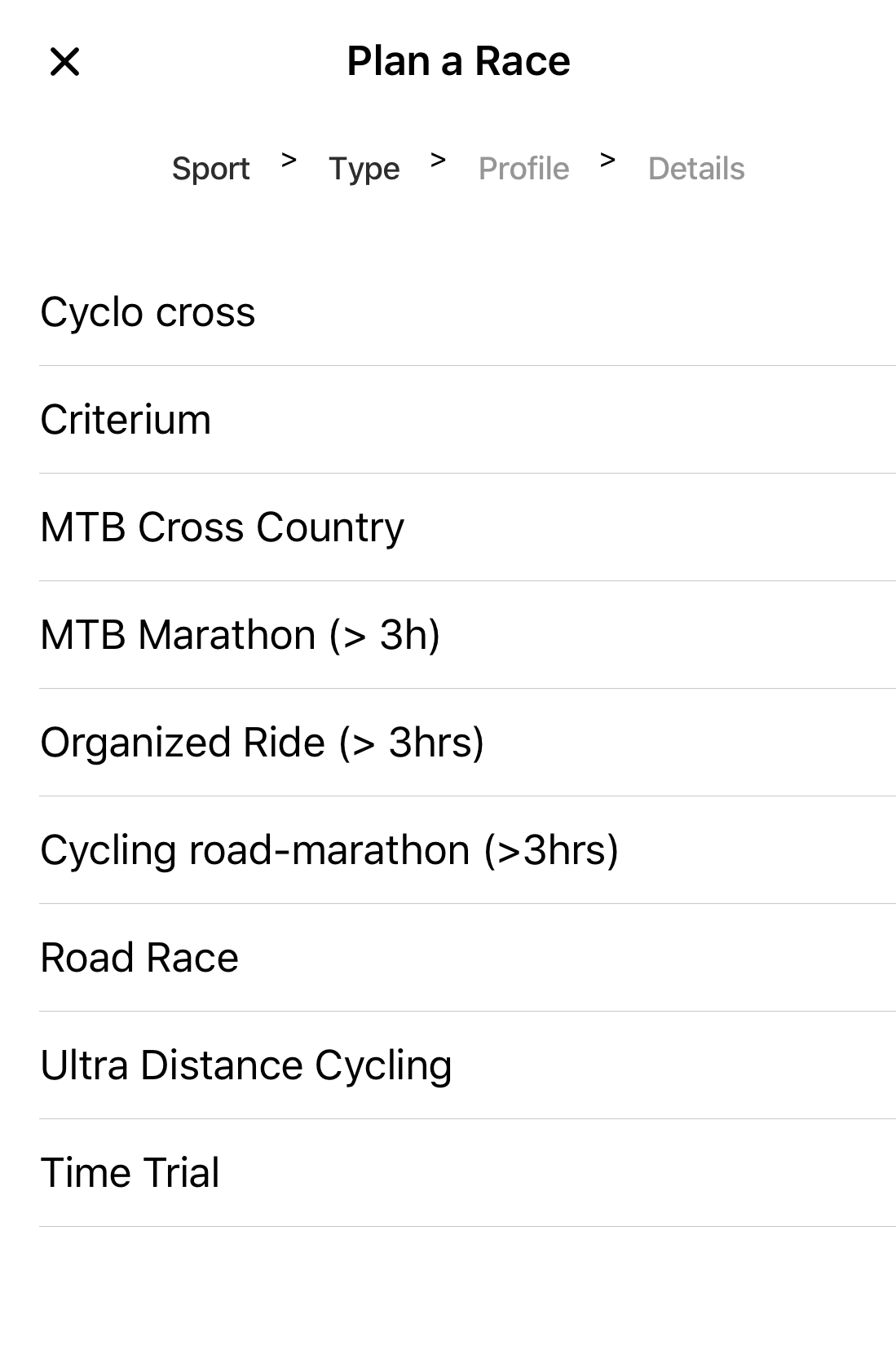 Choose if it is a Main race, B race or Training race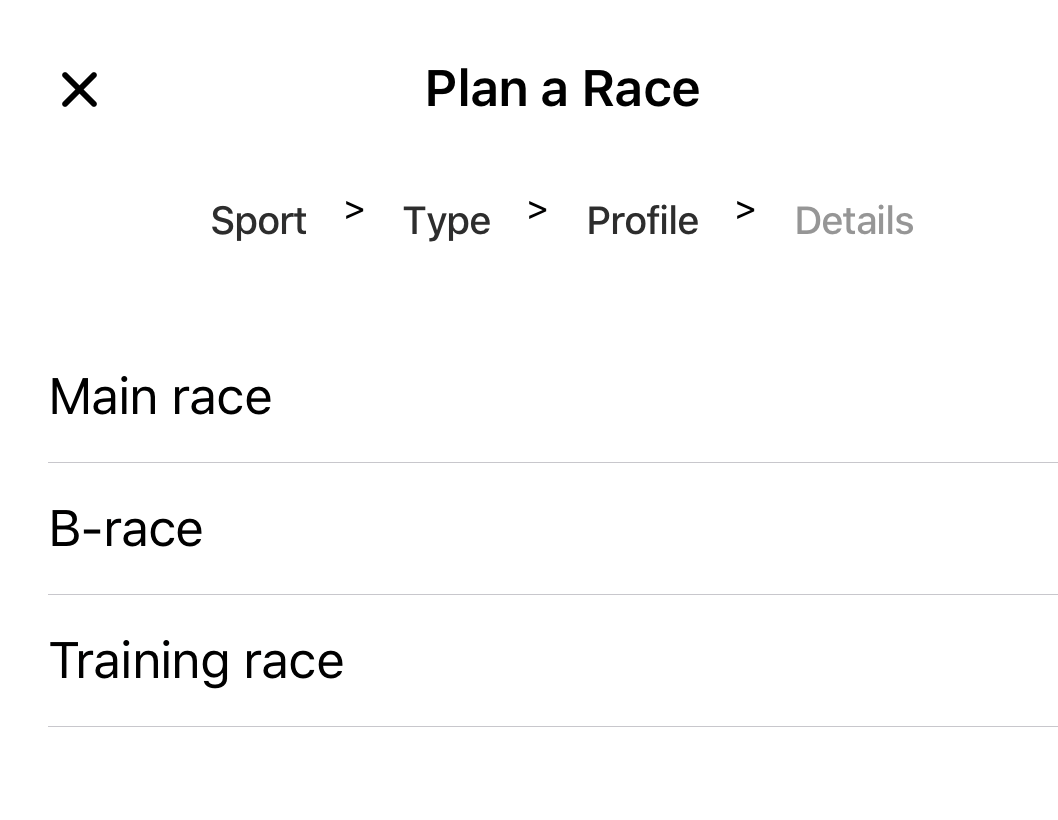 Finally  fill in the details of the race including your goal times and click save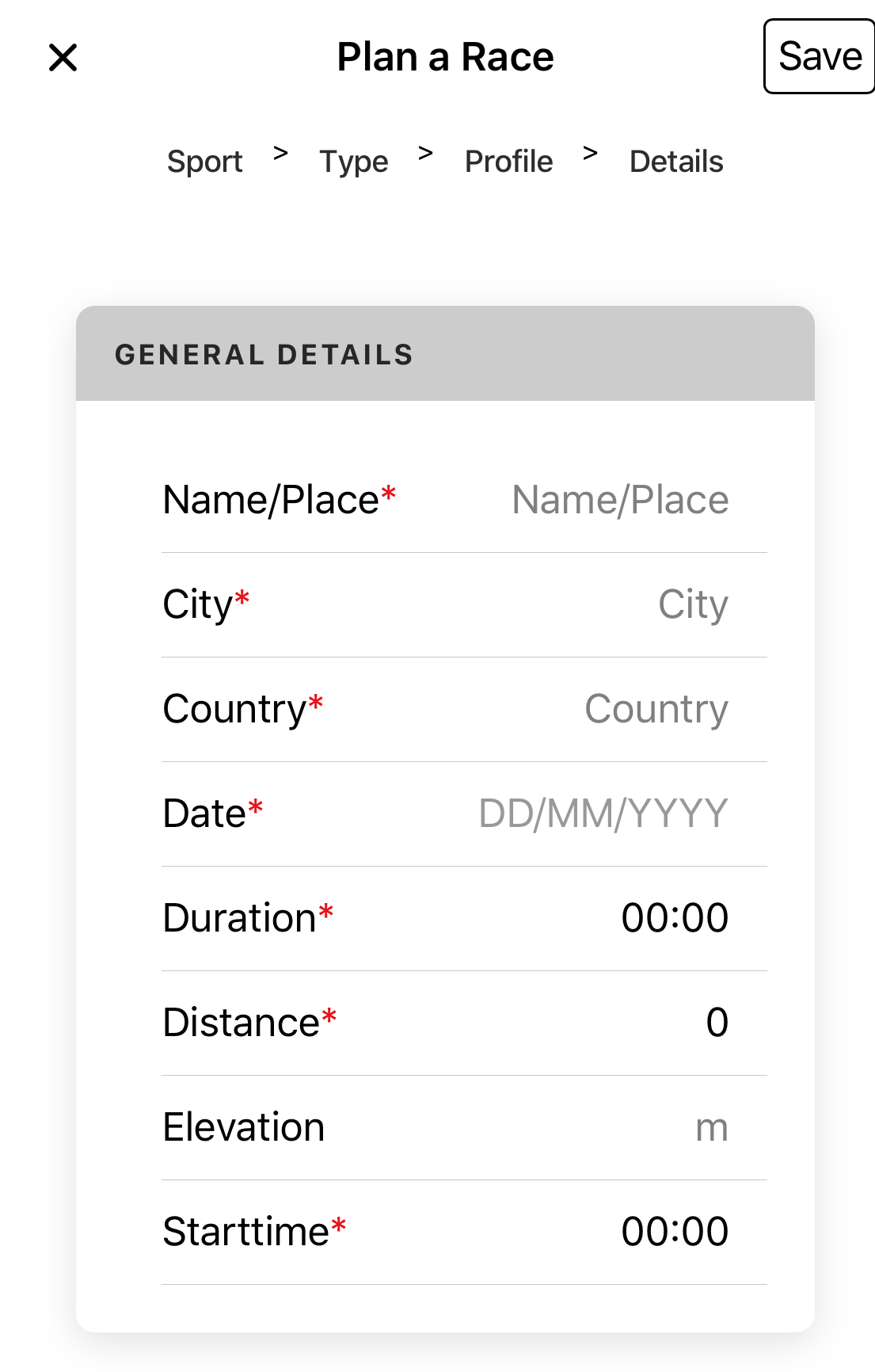 Adding a Race From the Database
On the web version of 2PEAK you can add a race that is already in our Race calendar so that you do not have to fill in all the details about the course etc. To do this, from the Race & Goals page select the "Race Calendar" tab. You can select a sport and narrow down races by date, name, country, or type of race.

Once you have found the race you are looking for click the info button to the left of the race to view it. From here you can save the race, enter your goal for the race, and add it to your calendar.
If you can not find the race you are looking for in the calendar you can always add an event through the "Submit Races" tab.
Modifying Existing Race Schedule
You can find all of your saved races under the Races & Goals section in both the web and app versions of 2PEAK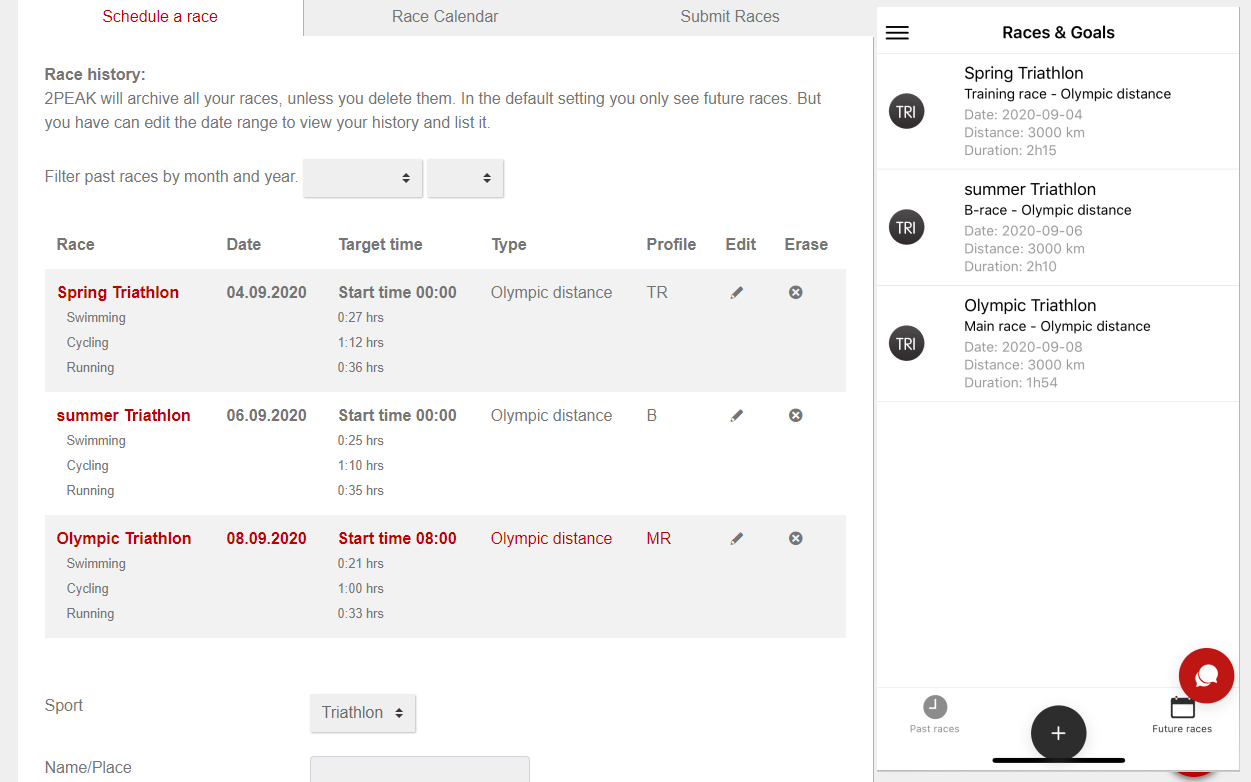 From this screen you can add new races and edit or delete existing ones. On the web version you do this by clicking the the edit or erase buttons highlighted below and on the app you swipe left on the event you wish to Edit/Delete to show this option.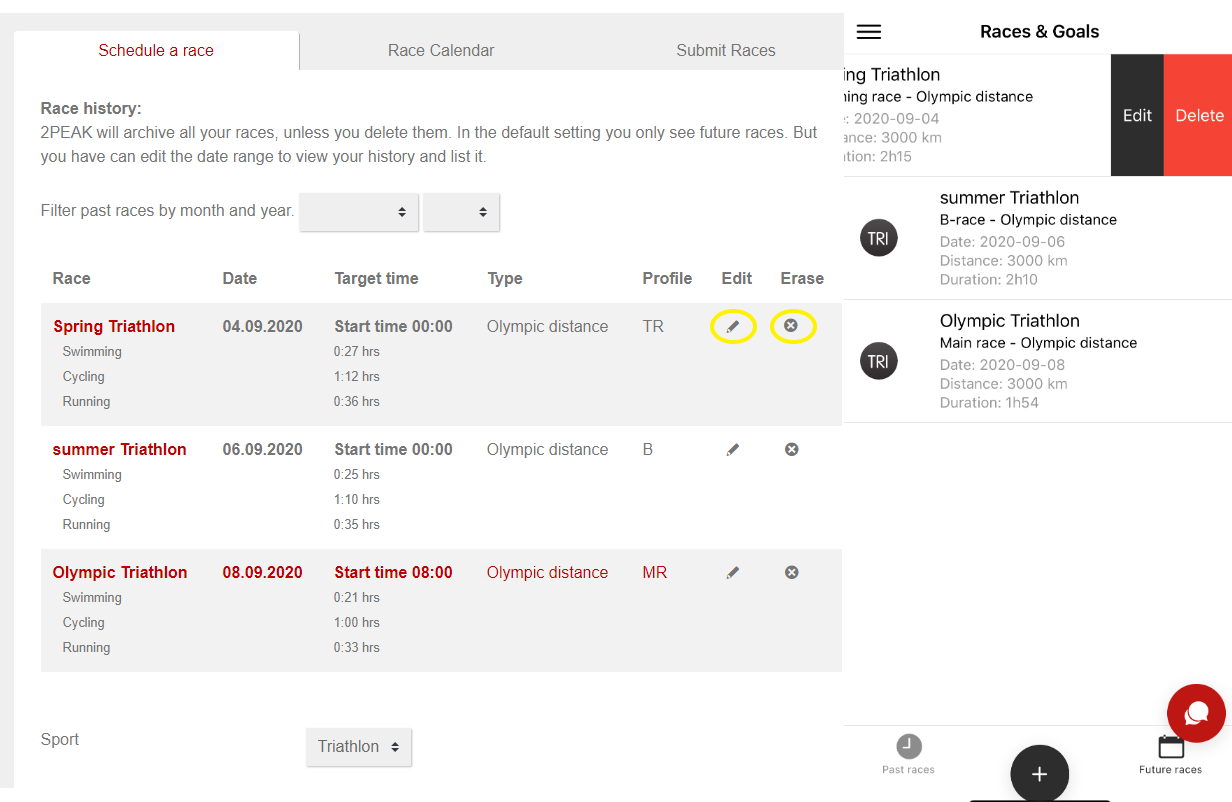 When you add or edit your race schedule and change a main race or B Race your plan should automatically recalculate to give you the best plan to meet your goal. If you are not sure if the plan recalculated, you can always manually force it to update by clicking the Recalculation button on the web or the App versions.